Stone Paper Production Line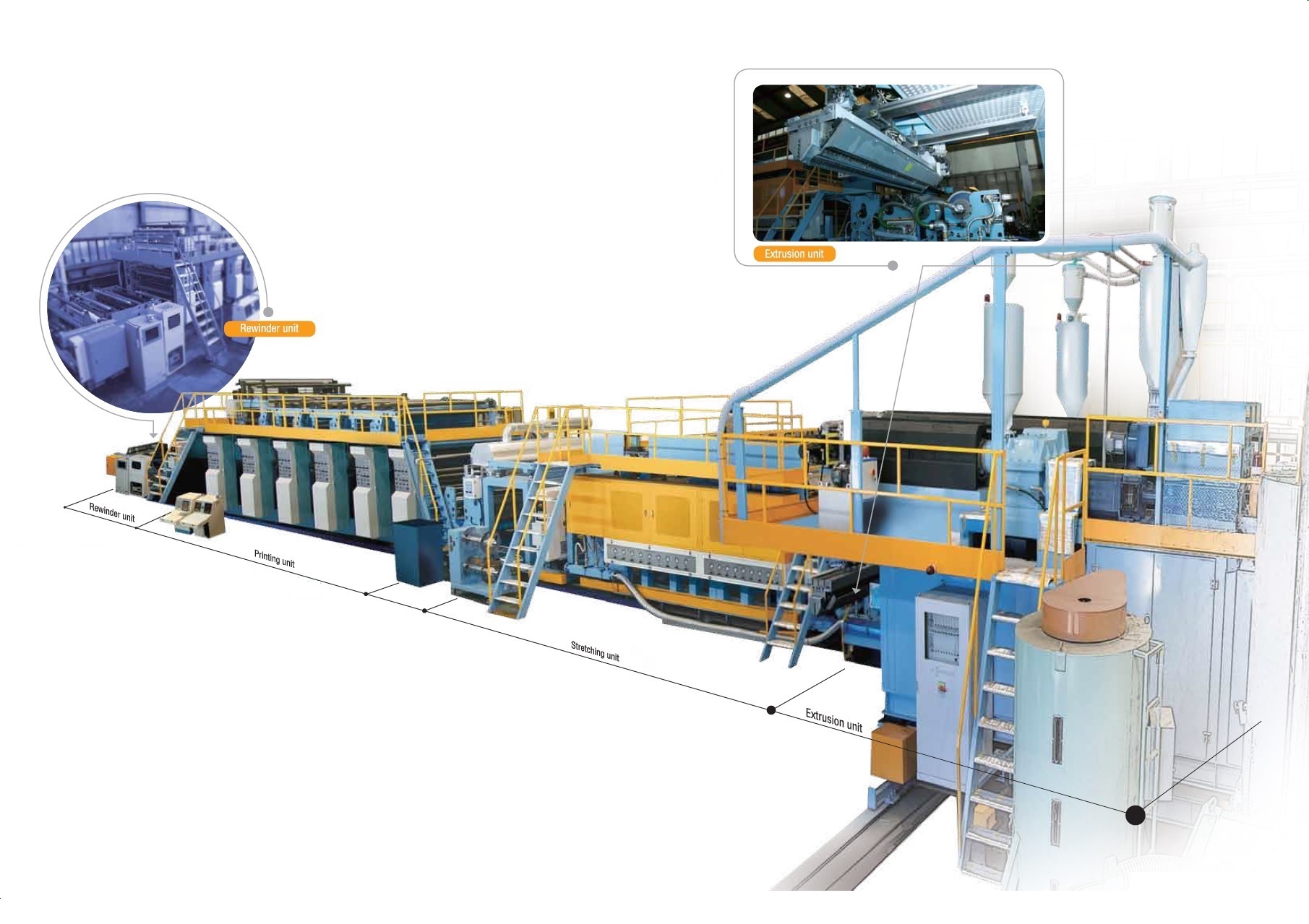 Our group is a high-tech enterprise dedicating in the manufacture of plastic extrusion lines for Film, Sheet, Profile, Pipe, and Pelletizing. our group is capable of providing the turn-key project for our clients, such as Stone Paper production line project.
Features of Machinery 
1. This line can produce three-layers  (B/A/B)  PP/PE environmental stone paper and environmental wallpaper with the extruder structure of a single screw or double screws.
2. According to the features of raw materials, the specially-designed extrusion forming and stretching molding unit can ensure not only the good plasticization and steady extrusion, but also high tension strength and surface flatness to meet with post-coating and printing.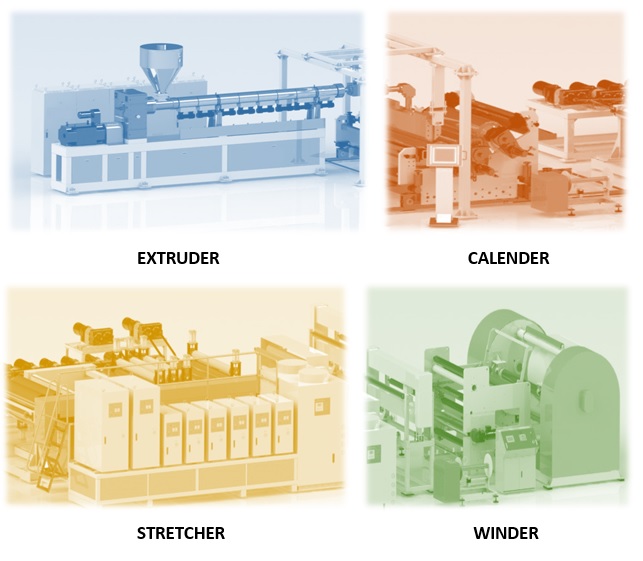 Characteristics 
1. Delicate printing effect, soft texture, low prices and others like good waterproof beyond of the natural paper.  Compared with the traditional synthetic paper, PP/PE environmental synthetic paper is produced with new technology.
There are many obvious improvements in printing property, fold-ability, anti-static electricity, drying performance. The common printing ink can be used and the printing cost is only one third.
2. Stone paper production completely meets environmental requirements. Except for the good waterproof property, it has the merits of insect prevention. It is moth proof, moisture-proof, mold-proof, greaseproof. And light fastness, good light-admitting quality, non-toxic, innocuity, resistance to abrasion and thermo-stability (no deformation under 100℃) is as its privileges.
Main Applications of Stone Paper
This paper can be used for many kinds of printed matters like wallpaper, pictorial, catalog, business card, advertising brochure, book cover and so on. It is also the ideal paper of archives and the certificate for long-term preservation. In addition, this paper can also be used for the cover plate of the scanner and duplicator so the paper is hard to tear up. It is a good paper for special steel labeling, wall decorative paper, cement bag and etc. Predictably, PP/PE stone paper can almost replace the traditional paper in more and more fields.
| | | | |
| --- | --- | --- | --- |
| Type | Length(mm) | Thickness(mm) | Capacity(t/yr) |
| Casting-GW130 | 810 | 0.2-1.5 | 5000 |
| Uniaxial tension-GW130 | 1400 | 0.1-0.5 | 5000 |
| Biaxial tension-GW150 | 2800 | 0.05-0.5 | 8000 |
Note: The specified specification can be made according to customer's requirement.
Stone Paper component
70 – 80% Caco3 (powder)
15 – 20% PE/PP (Granulate)
5% Coupling agent
The advantages of Stone Paper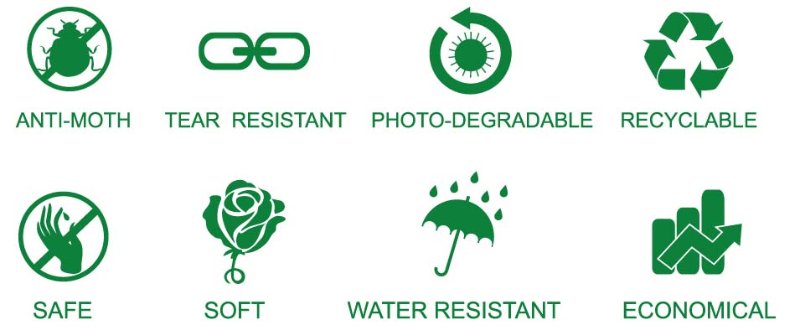 Eco-Friendly

Less production cost
At least reduce 40% production cost compared with Traditional Paper.
Waterproof
Can be used as waterproof materials, such as outdoors maps, cement bags and etc.
Recyclable
After converted into pellets, it can be used again.
Stone Paper application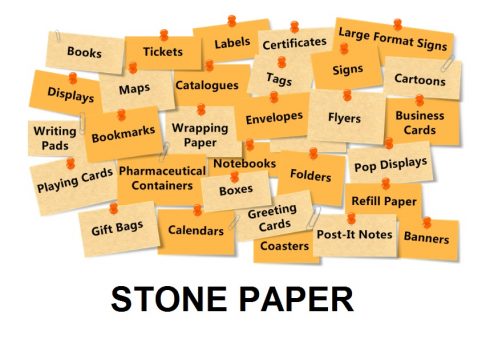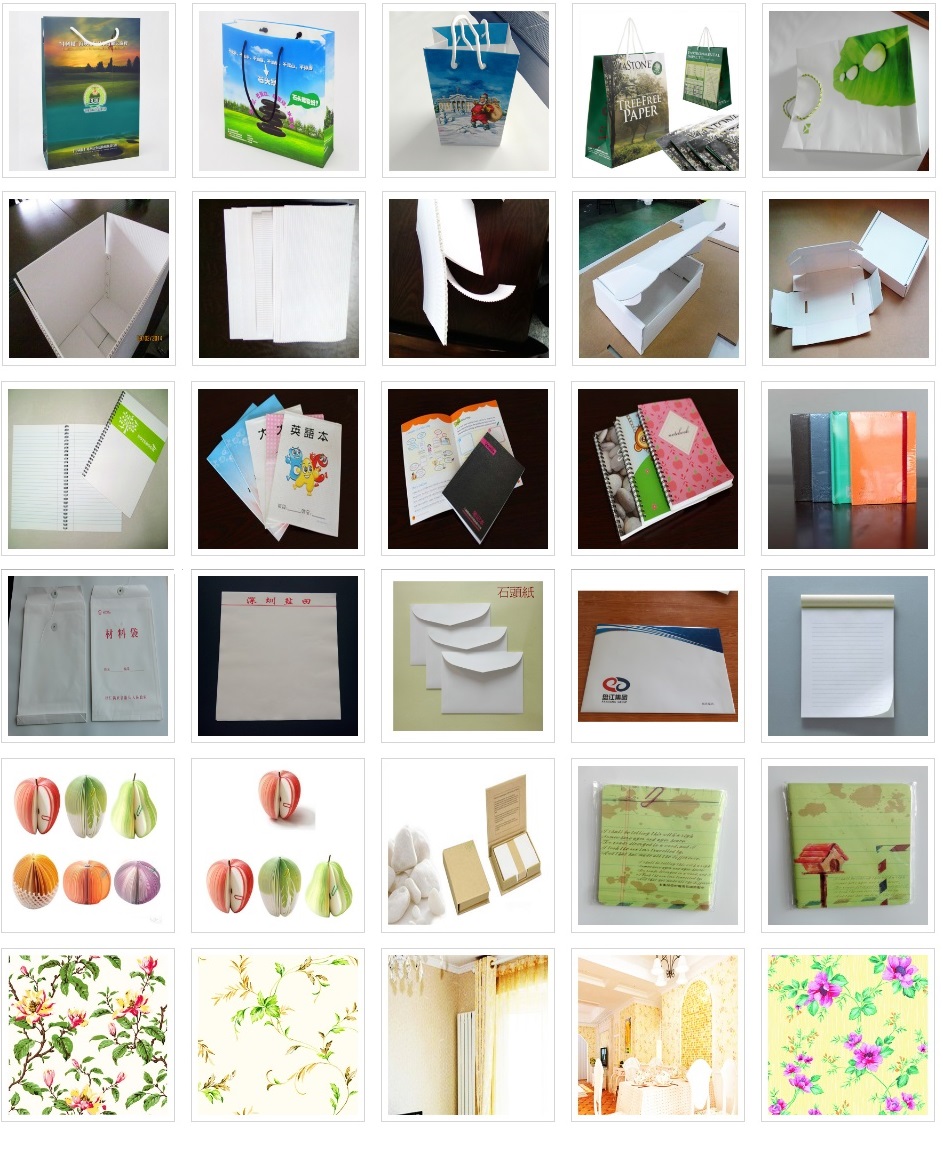 tag: paper, #machine, #machinery, #production line, paper price, technology, the highest technology, the best machine quality, turn-key project, #paper plant, the most selling reference, caco3 paper, high technology, high quality, study feasibility, economic paper, environment friendly, stones, resistant, paper, paper water, paper stone, carbonate, rock paper, acid, paper product, water, minerals, water-resistant, calcium carbonates, tear, companies, production, rock, mineral paper, calcium, free, machine & production line, Cement Paper Bag, #Productionline