Diphenyl Oxide & Wire Mesh
Diphenyl Oxide & Wire Mesh | We can supply high-quality and competitive prices Diphenyl Oxide and Wire Mesh with the following specification from China:
Heat Transfer Fluid | Diphenyl Oxide (DPO) + Biphenyl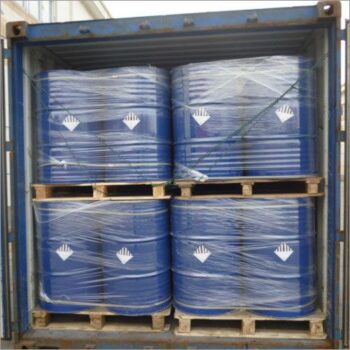 | | |
| --- | --- |
| Appearance | Transparent or light yellow transparent liquid |
| Components Composition | 26.5% diphenyl, 73.5% diphenylether |
| Purity | ≥ 99.9 % |
| Crystallization point | 12℃ |
| Spontaneous ignition point | 618℃ |
| Boiling point | 257.1℃ |
| Flashpoint (closed cup) | 118℃ |
| Moisture | 0.02% |
| Kinematic viscosity(40℃) | 2.4 mm2/s |
| Density(20℃) | 1062 kg/m3 |
| Chlorine content | ≤10 ppm |
| Sulfur content | ≤10 ppm |
| Operating temperature | Liquid 12~400℃; Gas257~400℃ |
Applications Diphenyl Oxide
Adhesives
Calendar roll heating
Chemicals & petrochemicals
Distillation
Extruding
Fatty acid
Formaldehyde
Gas to liquid
Gas treatment / sweetening / desulphurized
HTF – fine chemicals
Heat Transferred Fluid – production of bio alcohol
HTF – production of biodiesel
Lube oil refining
Methyl-methyl acrylate (MMA)
Polyester (PET)
Refining
Resins
Solar CSP
Specialty and batch chemical production
Specialty chemicals
Styrene
Tall oil
Waste heat recover + orc
Key attributes
Low Viscosity
Precise Temperature Control
Superb Heat Transfer Properties
Vapor Phase Heat Transfer Fluid
Plain Weave Wire Mesh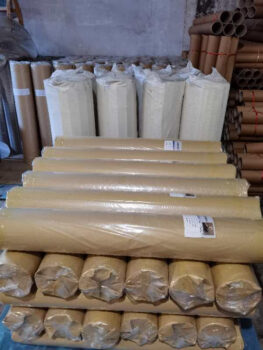 | | |
| --- | --- |
| Material | Stainless steel 304, 304L, 316, 316L, Brass, Copper, Bronze, Duplex Steel, Super Duplex Steel, Monel, Inconel, Harrington Alloy, Nickel Mesh, Titanium Mesh, Special Alloy, etc. |
| Type | Weave Wire Mesh |
| Wire diameter | 0.018-2.03mm |
| Hole shape | Square Hole |
| Mesh count | 2-650mesh |
| Width | 0.5m-3m or customized |
| Length | 30m/roll or customized |
Applications Wire Mesh
Wire mesh has many advantages including:
The widest filtration range, from an aperture of more than 6 inches to a nominal 1 micron
Open area / high flow rate
Precision and precisely controlled aperture
Flat; The screening surface has no sharp edges, holes, or sharp angles
Very high-temperature tolerance (variable according to the selected metal)
Can be used under high pressure
Flexible – Ideal for forming concave/convex rigid shapes
Control of chemical/acid/corrosion resistance using different metals
Aperture special needs can be met without the high cost of tools
High durability
Support yourself
Suitable as less hard media support
Under constant stress
The weaving process does not use any punching or drilling operations that create stress-induced weaknesses.
Point contact only allows freer screening and reduced blindness only on the product displayed
In addition to applications in filtration and separation equipment, woven wire mesh is widely used for the following:
Air conditioning systems
Air filters
Dishwasher filters
Audio filters
Oil filters
Gas detection services
Hydraulic systems
Measuring Equipment
Smoke detectors
Turbines
Making optical lenses
Acoustic
Distillation
Aviation
Chemistry
Energy
Solar Engineering
Lightning protection
Printed circuit boards
Capacitors
Hot gas filtration
Catalysts
Sugar filter
Strengthen and strengthen
Ventilation screening
Microwave radio and screening
Screen printing
Transport belts
Lattice front
Plastic extrusion
Strengthen and strengthen
Ventilation screening
Microwave radio and screening
Screen printing
Transport belts
Lattice front
Plastic extrusion
Making optical lenses
There may be a few industries where wire mesh has no role to play, and with the company's extensive experience, there are a few industries that have not been provided by Locker.