The main units of the drawing line include:
7 rollers tow guiding stand

Spin finish spraying machine
---
Key Technology in a Fiber Production Line

Annealer: 4 groups of total 18-22 rollers. Circulating oil bath for gears and bearings at the top of the inside wall. Jacket-type roller connected with flange. The shaft and gears are connected by tight fits. Lubrication inspection system with auto-stop control.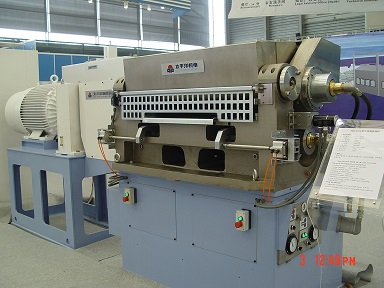 Crimper: Crimping the fiber piece with a certain temperature and humidity, enhances the resultant force of fiber, ending finished fiber with good performance in post-processing.High-density crimping technology, with integral crimp roller, revolving copper side panel, and individual inverter.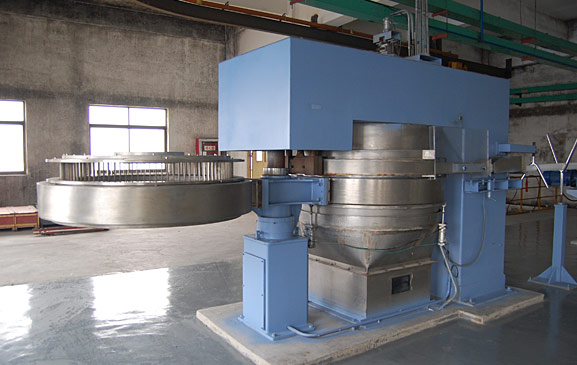 Cutter: High denier cutting technology, with an integral frame, press cutting structure, big diameter blade disc, online switching blade disc, automatic open and close of sealing cover, and the function of preventing inverse dragging.
FCS Electric control system: FCS with an open end can be connected with third-party equipment. Big capacity and high accuracy DC bus inverter driving system guarantee synchronous lifting of each unit machine. Completely digitalized site controls realize integrated monitor and control.